http://www.queerculturalcenter.org/Pages/Tirza/TirzaEssay1.html
At the other end of the performance spectrum, photographs from this decade picturing Cahun « in training » contain multiple references to more popular pastimes such as boxing and matinee theater. Costumed in boxer shorts, wrist guards, and a leotard inscribed with hearts and the admonition « Don't Kiss Me I'm In Training, » Cahun balances weights bearing the names of the comic heroes Totor and Popol in her lap, and preens for the camera in a manner that accentuates signs of hyper-femininity: paste-on nipples, painted-on lips, lacquered-down spit curls [fig.20, JHT/1995/30/j].
« Training for what? » she prompts us to ask. Training to become a woman…or to un-become one? Training to be a lesbian? Keeping in mind that theories emphasizing the role of social conditioning in the production of gender (the psychiatrist Joan Riviere's 1929 essay, « Womanliness as a Masquerade, » for instance), were coming into circulation at this time, we may justifiably consider the couple's escalating investment in the spectacular arena as a logical extension of their original engagement with L'Image de la femme.
http://www.jackshainman.com/artist-images9.html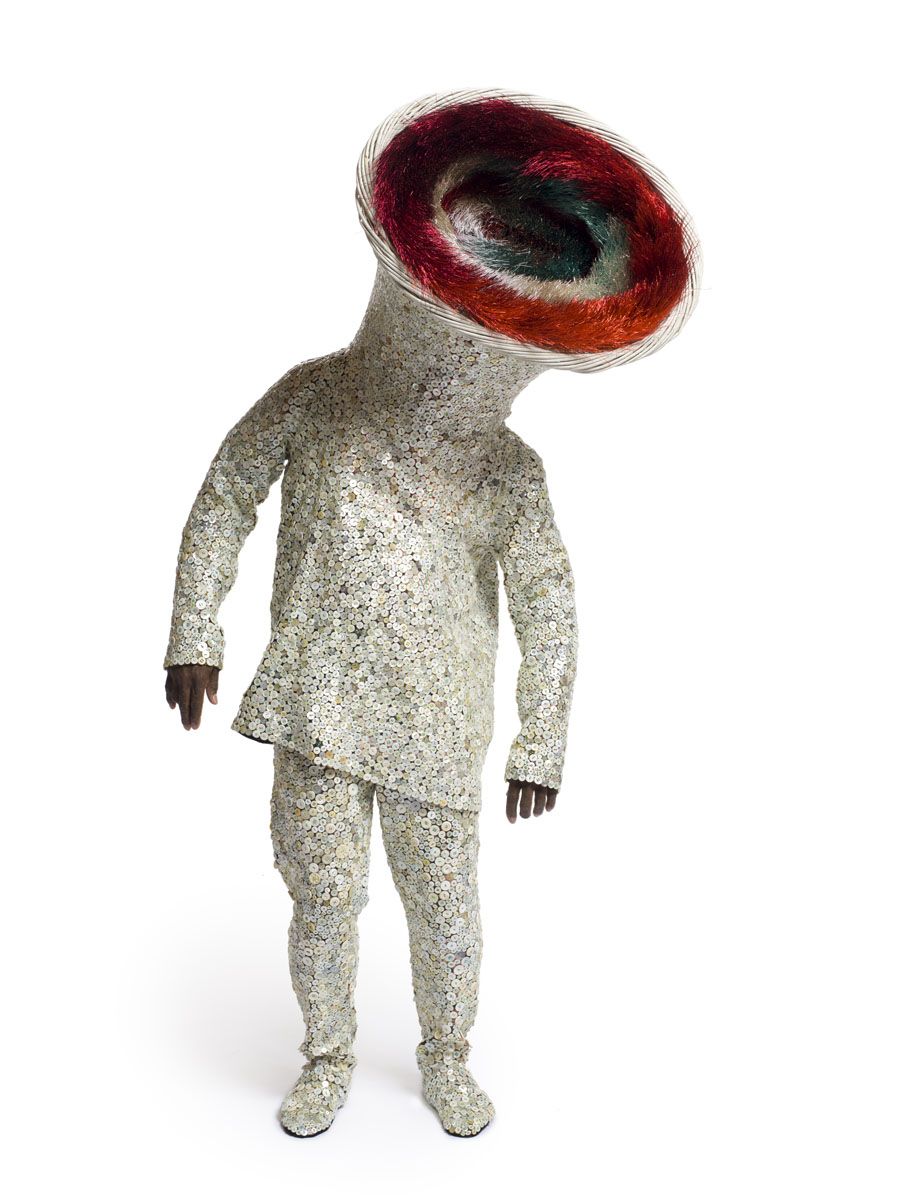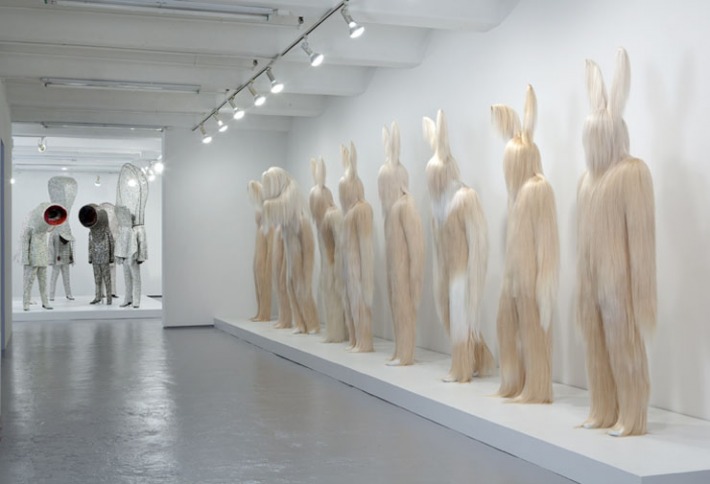 +
http://lucyandbart.blogspot.fr/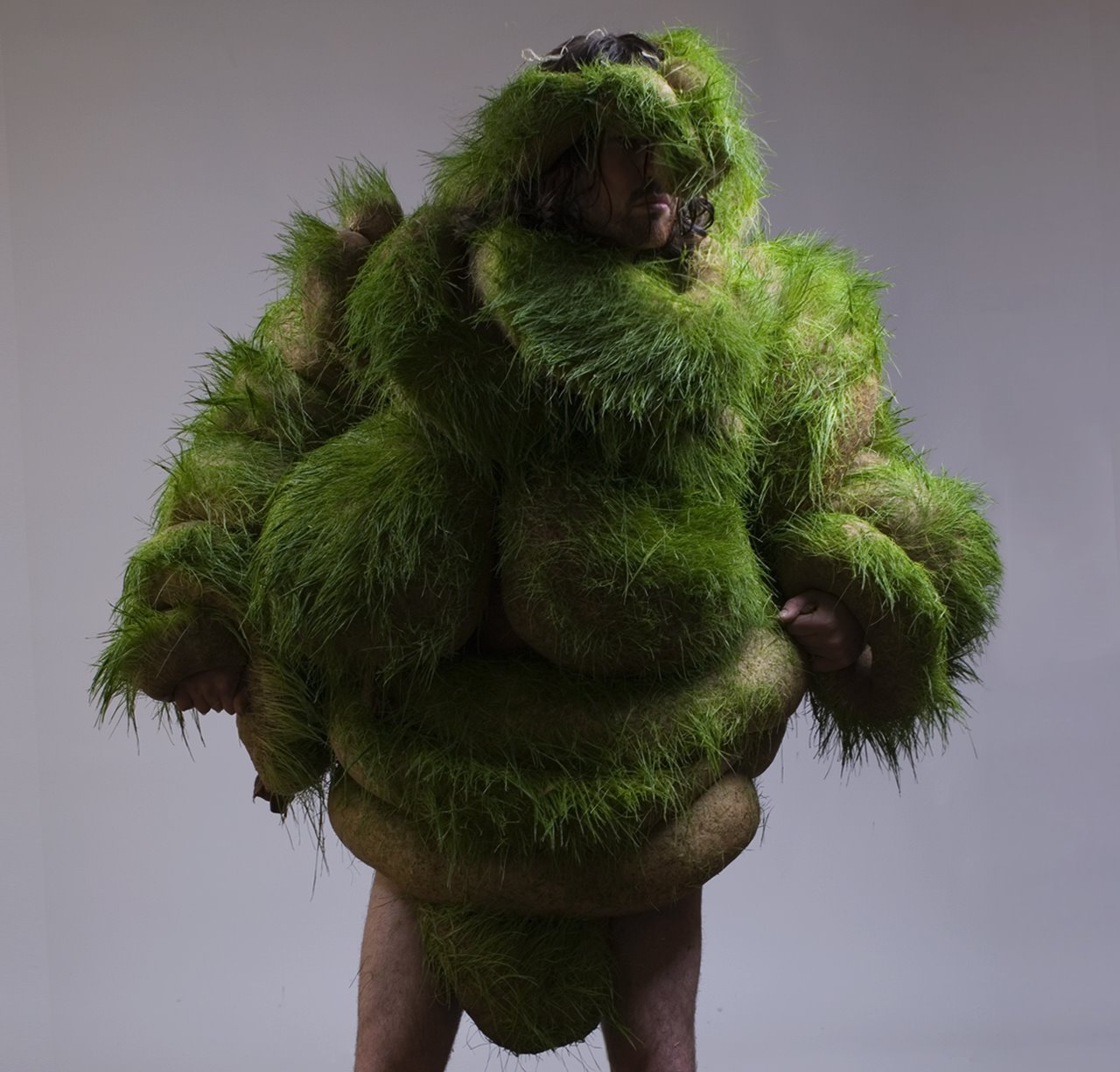 +
http://blog.catalystranch.com/creativity/redefining-space-through-balloon-sculpture/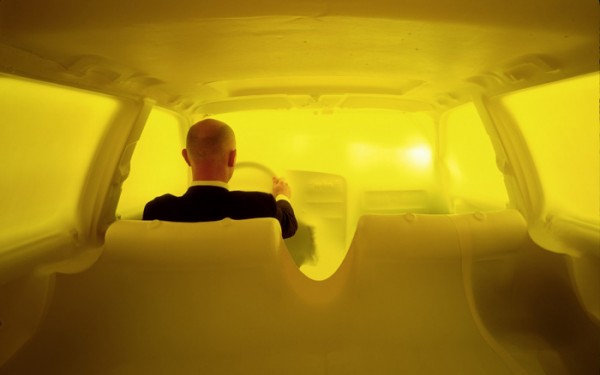 pendant que sébastien décline des photos de leigh bowery

& des vidéos de mr balloon > mr blow up sur youtube

lisant
http://fr.wikipedia.org/wiki/Transexualit%C3%A9
http://en.wikipedia.org/wiki/Transsexualism
coccinelle
http://youtu.be/hVbnyl3BDIU
http://fr.wikipedia.org/wiki/Transgenre#Personnalit.C3.A9s
interroger la forme de l'écriture, une écriture transformée, ou en train de, entée, de genre
relire avant-écriture dans le dossier de cas_1 2011
lire Emmanuel Rabu
–
quid d'une zone témoignages
http://ai.eecs.umich.edu/people/conway/conway.html
–
http://fr.wikipedia.org/wiki/Berdache
Berdache, aussi appelé Être aux deux esprits ou bispirituel
http://en.wikipedia.org/wiki/Two-Spirit
http://en.wikipedia.org/wiki/Catamite
« Two-spirited » or « two-spirit » usually indicates a person whose body simultaneously manifests both a masculine and a feminine spirit. The term can also be used more abstractly, to indicate presence of two contrasting human spirits (such as Warrior and Clan Mother) or two contrasting animal spirits (which, depending on the culture, might be Eagle and Coyote).
healers or medicine persons
conveyors of oral traditions and songs (Yuki)
foretellers of the future (Winnebago, Oglala Lakota)
conferrers of lucky names on children or adults (Oglala Lakota, Tohono O'odham)
nurses during war expeditions
potters (Zuni, Navajo, Tohono O'odham)
matchmakers (Cheyenne, Omaha, Oglala Lakota)
makers of feather regalia for dances (Maidu)
special role players in the Sun Dance (Crow, Hidatsa, Oglala Lakota)
http://en.wikipedia.org/wiki/Two-Spirit_Identity_Theory
–
les textes de loi en france sur X + des textes-titres à lire en gros plan sur une vidéo + des zones de paroles courtes